With Spring just around the corner it may seem a little odd to be posting about Autumn but this is a long-overdue catch up of a creative project last year with fine art Photographer Theresa Furey. Our Autumn Feast Styled shoot was a collaboration with a whole host of talented suppliers and is full of inspiration for those of you planning your Autumn wedding celebrations, 9 months ahead is definitely not too early to be thinking about flowers!
The Autumn feast shoot was inspired by the bounty of the countryside in Hereford and Worcestershire, with abundant orchards, seasonal produce and richly coloured florals, all flooded in the soft Autumnal light.
For the floral arrangements I used a variety of seasonal blooms, fruits and berries and textured foliages in warm, rich tines including Marsala Red Dahlias (Pantone's 2015 colour) and plum purple Clematis, then softened the palette with pale peach roses and green-white hellebores. I also used straggling wisps of Old Man's Beard, dried hydrangea and gold-sprayed seed heads for texture and a touch of luxe.
As well as two large arrangements for the table centre and mantel piece, I created floral chair backs tied with silk ribbon, heather place settings and two rustic door wreaths to welcome guests to the feast.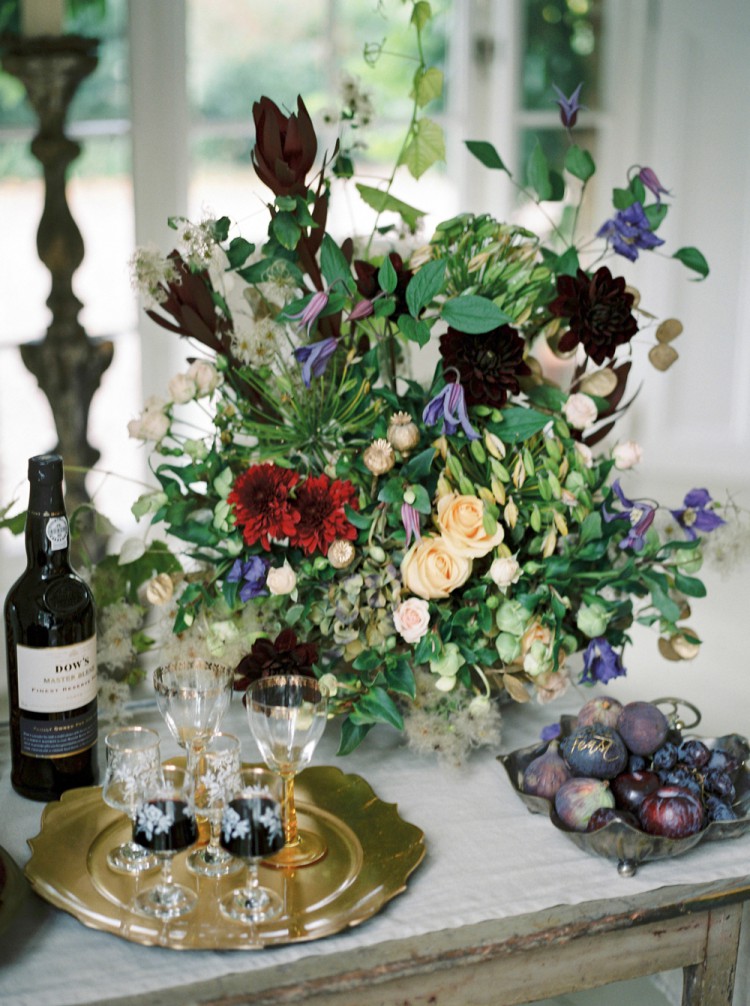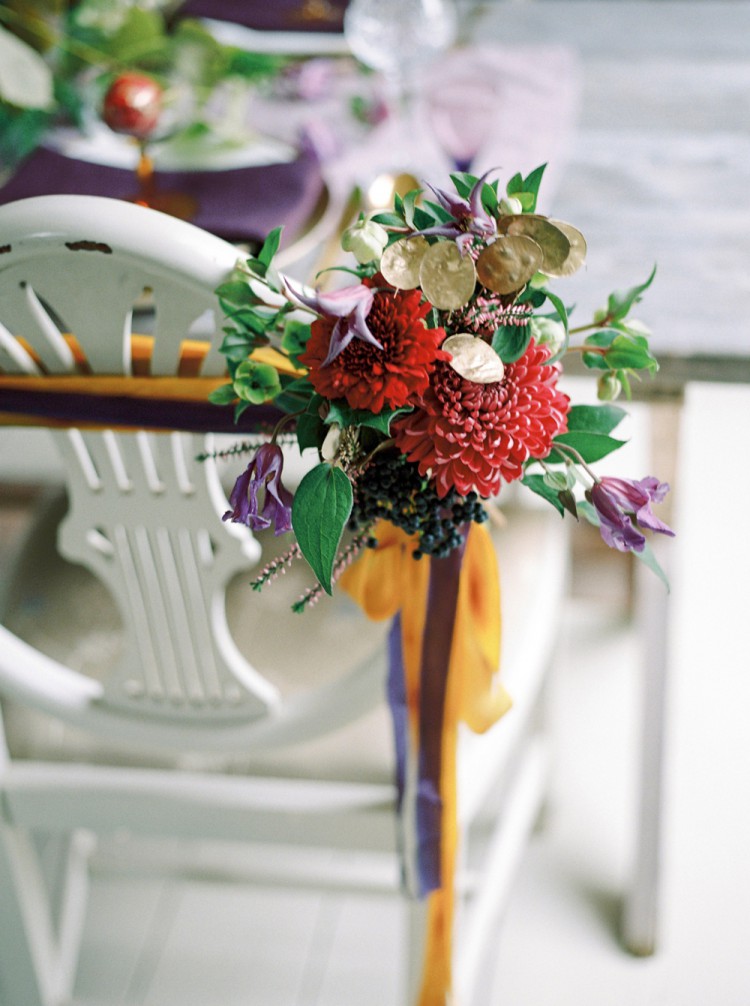 Lots of talented suppliers came together for this shoot beautiful shoot, do take a look at their pages via the links below. You can also see the full shoot in all its Autumnal glory published on b.loved blog at www.blovedblog.com/lifestyle/an-english-harvest-theresa-furey
Thanks to Theresa for asking me to collaborate with her on this shoot and huge thanks to everyone who gave their time, expertise and shared their creations and decor items with us to complete the whole look.