A Magical Matara wedding in the Cotswolds
Posted on August 26th, 2018
I really must get on top of blogging some more of the weddings I've worked on and a rainy bank holiday Sunday seems a good place to start; especially as it's exactly a year since a magical Matara wedding I flowered up! I get to work with so many creative couples and Emma and Billy were definitely in this category with their Harry Potter inspired wedding at the Matara centre near Tetbury in the Cotswolds. This was the first time I'd flowered up a Matara wedding (and not my last, I've another in September!) and I was blown away by the beautiful spaces and relaxed, zen-like atmosphere of the setting which perfectly suited Emma and Billy's relaxed, fun day.
The stunning cloistered courtyard is a truly beautiful setting for a Matara wedding with it's Asian inspired planting and water features so needed little additional decoration. I simply lined up jars of bright blooms which Emma had glittered up and created a loose, long low arrangement to sit on the walls around the pool.
I can't finish this post without a shot of possibly the best cake I've seen – Mr & Mrs Colin the Caterpillar! And a few of the lovely couple themselves in the stunning surrounding of Matara. Happy Anniversary to Emma & Billy, it's been great to revisit this fun Matara wedding with photo's from Adam Drake Photography; I'm even inspired to do another blog so watch this space! In the meantime you can find more summer weddings here. Have a lovely bank holiday weekend folks. Jenny xXx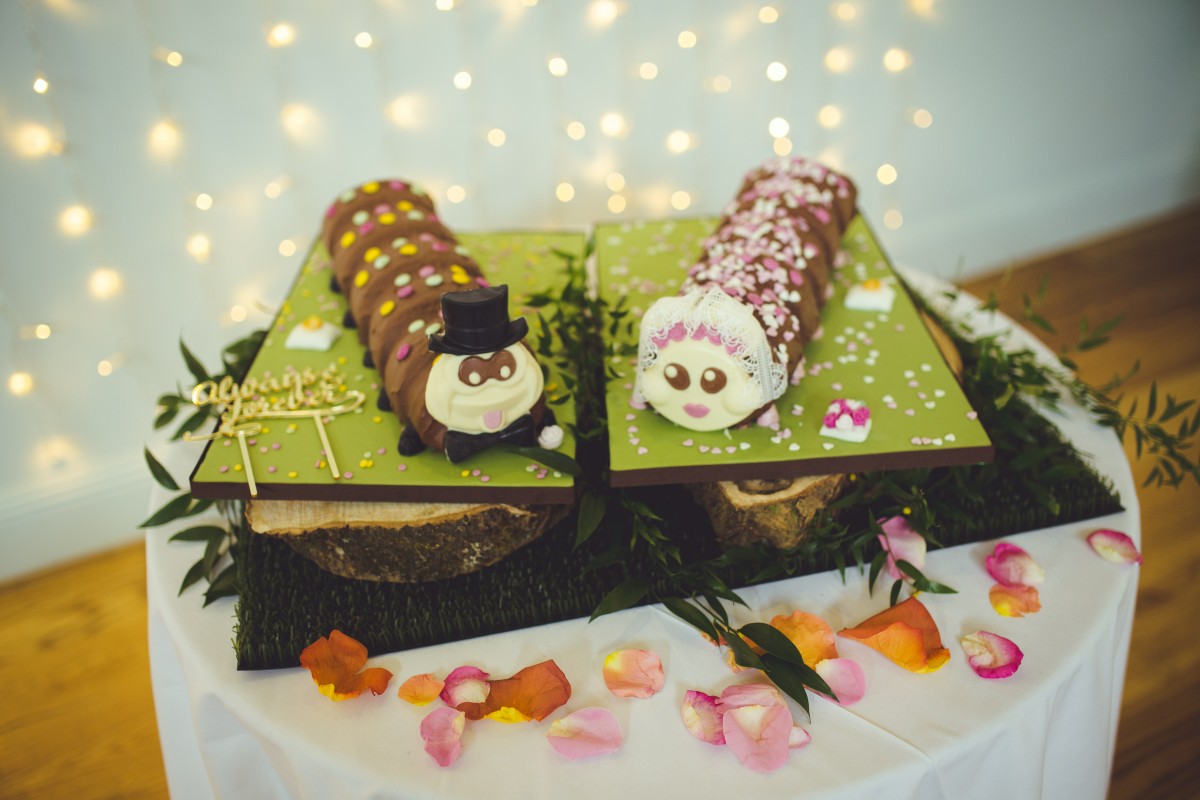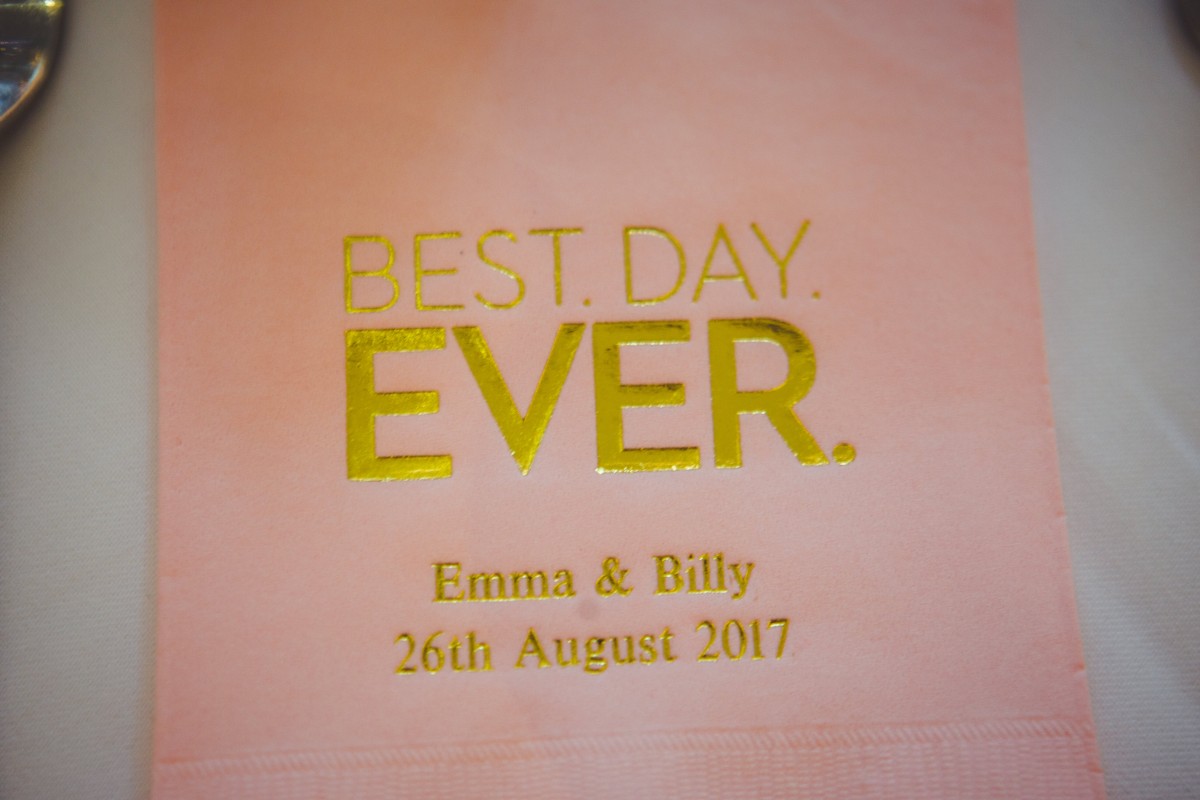 Newer Posts: Peonies and pastels for an elegant summer wedding at Mill Barns.
Older Posts: Evelyn and Mark's colourful wedding at Hellens in Herefordshire